24/7 Monitoring and Rapid Alarm Response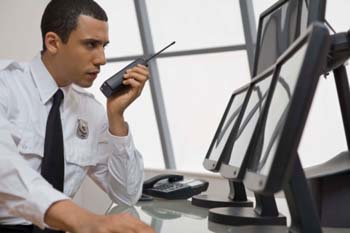 Imagine having employees that tirelessly work 24 hours a day, 7 days a week, continually delivering excellent results. When you hire Bulldog that is exactly what you will get. Our 24/7 Monitoring and Rapid Alarm Response services provide your business with an entire team of Dispatchers and Response Agents that keep a watchful eye on your business around the clock. The moment the security alarm at your business is triggered, Bulldog's experienced Dispatchers will dispatch our team of Response Agents to your business to resolve the situation.
24/7 Monitoring
Bulldog's 24-hour Central Monitoring Station is operated in West Bay, Roatan providing reliable, local, 24/7 monitoring of your business. Our Central Monitoring Station is well equipped to ensure that we are prepared to respond the moment your business security alarm is triggered. Some of the impressive features of Bulldog's Central Monitoring Station include:
Land line and cellular phone lines to ensure uninterrupted monitoring of your business
Back up power generator to ensure uninterrupted operations
High-end radio and telecommunication equipment to ensure that Dispatchers are in constant communication with Response Agents
Sophisticated computer systems
Rapid Alarm Response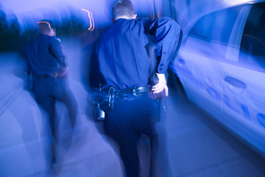 Bulldog has a team of highly trained, mobile, uniformed, armed, and radio dispatched Response Agents prepared to immediately respond to a deployment call from our Dispatchers at Bulldog's Central Monitoring Station. Our Response Agent will be at your business within minutes of your security alarm being triggered.
Once at your home, Bulldog Response Agents will perform a full sweep of the business premises. Our highly trained Response Agents will take further action depending on the circumstances and any prior instructions you have provided. After the emergency situation is resolved, you will receive a complete incident report detailing our efforts and the results of our on-site investigation. A few features of Bulldog Response Agents include:
Response Agents are equipped with radio linked 4x4 SUV security vehicles that will enable Response Agents to respond to any triggered business security alarm within minutes, no matter what the terrain
Response Agents will randomly patrol your business in their security vehicles at all hours of the day and night
Response Agents are in constant radio communication with our Dispatchers at Bulldog's Central Monitoring Station to ensure a coordinated response to any triggered security alarm
Response Agents will provide clients with a detailed Incident Report after responding to the business' triggered security alarm
Each Bulldog security vehicle prominently displays the Bulldog logo and is equipped with a warning light bar and other crime deterring equipment
Bulldog Response Agents and their security vehicles have a high profile presence on Roatan
Response Agents undergo extensive training in firearms and confrontation, apprehension and defensive tactics
Call Bulldog Security International today to find out more about how we can provide your business the type of full service security it deserves.