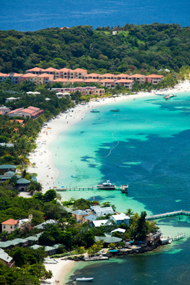 Security Guards
As a resort or hotel owner you worry about the safety and security of your employees and guests. Your resort or hotel is intended as a place of comfort and security, so let Bulldog assist you in making all of your employees and guests feel at ease that their person and their belongings are safe and secure 24/7. Bulldog is the only full service security company on Roatan, Honduras with the resources and expertise to address your resort or hotels security needs. Having Bulldog Security Guards patrolling your premises 24/7 will greatly deter thefts, vandalism, misconduct and crimes.
No matter what the size or configuration of your resort or hotel, Bulldog security specialists will custom design a security plan that will meet your unique needs. After consultation with you, our Security Guards will enforce your access procedures and permit only authorized persons to enter your premises. Bulldog Security Guards are:
Fluent in English and Spanish
Armed or Unarmed
Uniformed
Equipped with radios
In 24/7 radio contact with Bulldog mobile Response Agents, who are available at a moments notice as back-up support in the case of an emergency
Extensively trained in firearms, confrontation, apprehension and defensive tactics
Responsible for providing you with a detailed Incident Report after responding to an emergency situation on your premises
Courteous and Responsive to your needs
Rapid Response Agent Back-Up Support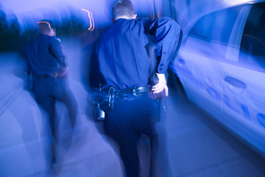 A unique feature of the Bulldog Security Guard Service is the rapid response back-up support provided by our highly trained, mobile, uniformed, armed, and radio dispatched Bulldog Response Agents. Your Bulldog Security Guards will be in 24/7 radio communication with Bulldog's team of Response Agents that will be patrolling the area surrounding your resort or hotel in their security vehicles. If an emergency situation develops on your premises your Bulldog Security Guards will radio for back-up assistance from Bulldog Response Agents, who will be at your resort or hotel within minutes to assist in resolving the emergency. Bulldog will provide you a seamless response to any emergency. A few features of Bulldog Response Agents include:
Response Agents are equipped with radio linked 4x4 SUV security vehicles that will enable Response Agents to respond to an emergency call from a Security Guard within minutes, no matter what the terrain
Response Agents will randomly patrol the area in front of your resort or hotel in their security vehicles at all hours of the day and night
Response Agents are in constant radio communication with your Bulldog Security Guards to ensure a coordinated response to any emergency situation
Each Bulldog security vehicle prominently displays the Bulldog logo and is equipped with a warning light bar and other crime deterring equipment
Bulldog Response Agents and their security vehicles have a high profile presence on Roatan
Response Agents undergo extensive training in firearms, confrontation, apprehension, and defensive tactics

Bulldog is intent on forming a lifelong partnership with each and every resort and business we serve. As your resort or hotel grows, we have the versatility to quickly and accurately address any new security issues that may arise. Bulldog is committed to giving you the peace of mind that you, your employees and your guests will be safe and secure. Call Bulldog Security International today to find out more about how we can provide your resort or hotel the type of full service security it deserves.