Business Security Systems and Installation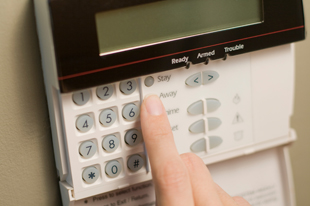 Conducting the day to day routine of running your business should not mean worrying about the safety and security of your employees or the theft of your products. Bulldog Security International is the only full service security company on Roatan, Honduras with the resources and expertise to address your every business security need. With one call to Bulldog we will develop an integrated business security plan that effectively safeguards you, your employees, your customers, and your assets 24/7. Let Bulldog take care of the planning, installation, and monitoring of a security system so that you can focus on what really matters to you, running your business.
Bulldog offers a complete arsenal of security products to provide complete protection for your business. Our experienced security "Installation Technicians" will evaluate your businesses' specific security needs and recommend methods and technologies that will deliver maximum security results, while integrating the installation of the system seamlessly into the décor of your business.
Bulldog understands the unique infrastructure challenges on Roatan and therefore utilizes the newest state of the art security technologies to overcome those challenges. We will design and install a custom security system to safeguard your entire business.
Bulldog is intent on forming a lifelong partnership with each and every business we serve. As your business grows, we have the versatility to quickly and accurately address any new security issues that may arise. Bulldog is committed to giving you the piece of mind that whether you are working in your office here on Roatan or travelling anywhere else in the world, Bulldog is committed to giving you peace of mind that your business here is safe and secure.
State of the Art Security Technology
Bulldog is committed to utilizing the latest state of the art security technology. Our technologies and services have these key advantages:
Technologies that overcome the infrastructure challenges on Roatan
Custom designed security systems
Professional installation
Seamless integration of the security system into the décor of your business
Wireless Security System Technology - the wireless technology is less intrusive, easier to install, more difficult to disable, easy to maintain, and easy to modify
Built in GSM (Global Systems Mobile) module – the module enables the system to communicate using any of the Honduran cellular service providers or a land line phone
Up to 72 hour built-in back up battery supply in case of a power outage
Automatic and direct notification to our Central Monitoring Station of a triggered business alarm
Professional Installation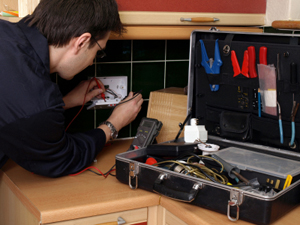 Many business owners fail to consider the installation process when looking for a commercial alarm system. The integrity of the installation of your security system is one of the most important factors when it comes to selecting a reliable security system. After all, what good is it to have the latest state of the art security technology if it is not properly installed? When you choose Bulldog you can be certain that your state of the art commercial security system will be installed error-free for maximum security results.
At Bulldog, installation of your security system will not require lost hours of business. Our Installation Technicians will work quickly and discretely as to ensure your flow of business is not interrupted. You can rely on our professional Installation Technicians to deliver a seamless installation of your security system to ensure the safety and security of your employees and business. Our technicians will:
Properly install and fully test your security system before handing it over to you
Discretely place your security system equipment to ensure it does not interfere with the activities of your business or its décor
Install your security system in a timely manner and with exceptionally courteous service
Call Bulldog Security International today to find out more about how we can provide your business the type of full service security it deserves.