Home Security Systems and Installation
When the safety and security of your family, tenants and home requires the best in security services, call Bulldog Security International. Bulldog is the only full service security company on Roatan with the resources and expertise that span all asset protection specialties. It is through a combination of outstanding people, ongoing training, and an absolute passion for customer service that Bulldog is able to provide real life solutions for real life security problems here on Roatan.
Bulldog understands the unique infrastructure challenges on Roatan and therefore offers a complete arsenal of the latest state of the art security technologies to overcome those challenges. Our experienced security "Installation Technicians" will evaluate a home's specific security needs and recommend methods and technologies that will deliver maximum security results while integrating the installation of the system seamlessly into the décor of your home.
Whether you and your family are enjoying your home here on Roatan or travelling anywhere else in the world, Bulldog is committed to giving you peace of mind that your home here is safe and secure.
State of the Art Security Technology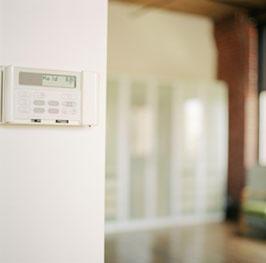 Bulldog is committed to utilizing the latest state of the art security technology. Our technologies and services have these key advantages:
Technologies that overcome the infrastructure challenges on Roatan
Custom designed security systems
Professional installation
Seamless integration of the security system into the décor of your home
Wireless Security System Technology - the wireless technology is less intrusive, easier to install, more difficult to disable, easy to maintain, and easy to modify
Built in GSM (Global Systems Mobile) module – the module enables the system to communicate using any of the Honduran cellular service providers or a land line phone
Up to 72 hour built-in back up battery supply in case of a power outage
Automatic and direct notification to our Central Monitoring Station of a triggered home alarm

Professional Installation

Installation of your home security system is an important step in the safeguarding of your home. You can rely on our professional technicians to deliver a seamless installation of your security system to ensure the safety and security of your family and home. Our technicians will:
Properly install and fully test your security system before handing it over to you
Discreetly place your security system equipment to ensure the beauty of your home is preserved
Install your security system in a timely manner and with exceptionally courteous service
Call Bulldog Security International today to find out more about how we can provide your family, tenants and home the type of full service security they deserve.